My First Dictionary TUPI


My first dictionary, TUPI, will help you to learn the words for things around you and so increase your vocabulary.
You can also copy some words and easily practise writing them.
Look at the pictograms on each page, look for them in the large central picture and with Tupi, discover the magic world of calling things by name.
Over 400 words together with their pictograms and activities centred around 14 points of interest.

anglès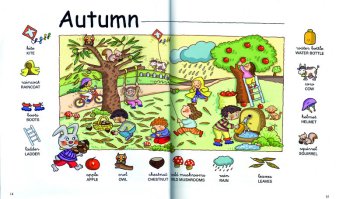 cliquea sobre las ilustraciones
Editorial EDEBÉ
Name's collection : Tupi Pictograms
Text author: Mercè Arànega
Illustrations: Mercè Arànega